You have already determined the kind of copy machine that you need for your office. After having gone over the essential needs of your company with regard to volume, speed, and cost, you now have a pretty good idea of the specific copier that would suit your business operations. Perhaps the only dilemma that you have right now is how you would be able to find the right company. You may even be asking, "How to find the best copier company near me?"
Get Busy with Research
If you don't have any answer at the moment, then getting busy with Google may be your most viable option. Try to make a quick search on the Internet and you will find a list of companies that are selling or leasing copiers. However, you also need to distinguish big names from local dealers. Google would not be laying down the difference for you but you just have to filter through the results in the SERPs. Try to contact them for initial inquiries through email or their website's contact forms. If not, you can directly call them so that you could derive the answer immediately.
Go Directly to the Manufacturer's Website
If your search returned confusing results, then your next best option is to go directly to the manufacturer's website. Many of these manufacturers' websites would have a list of their local dealers. Here, you would often find the location, a map (some websites include this), and contact details. Some dealers may be contacted only through email, but some would have a listed phone number. If you're lucky enough, there may be those that would list down a toll-free number.
Some of the manufacturers that you might want to check out would include Brother, Canon, HP, Konica, Lexmark, Sharp and Xerox. These are the well-known copy machine manufacturers and they could offer you several options when it comes to the kind of equipment that you need for your office.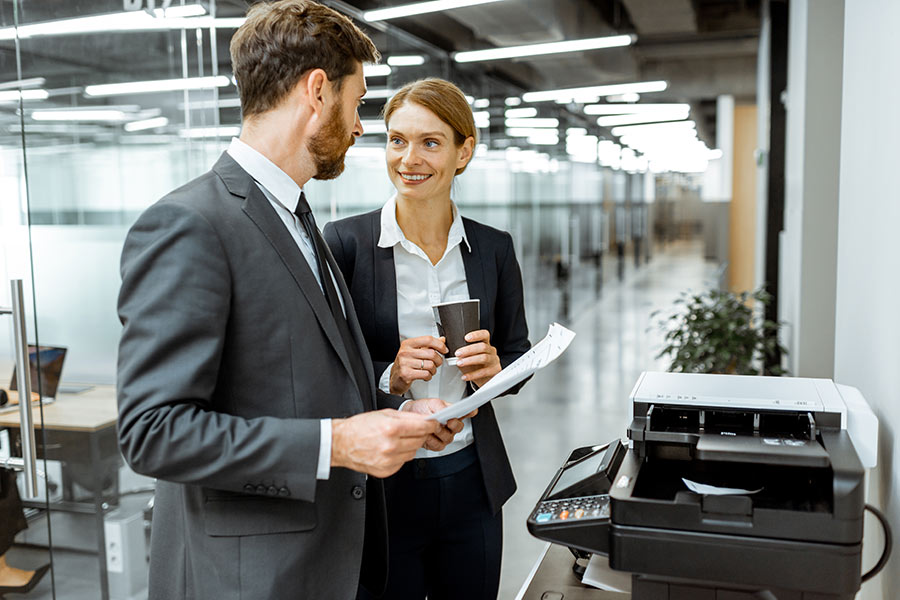 Weigh Your Options
Just because you were able to contact Xerox and Canon, you would immediately limit yourself to these two. Try to check out other brands as well. Each manufacturer could provide you with lots of options. Dealers will be the one to give you the best deals. After all, they will be the ones responsible for providing you with the actual machine as well as giving you a proposal for the maintenance of the machine. A copier lease Denver service is not an ordinary expense so you have to make sure that you ask about the maintenance. Having this aspect settled from the start will get rid of the stress and other issues that might crop up in the middle of using the copier.
Price Matters
Having mentioned about best deals in the preceding paragraph, the price that a local dealer will give you would have to be competitive. So if you are looking for a copier to lease that could print voluminous copies of the paper, then comparing two machines with the same or almost identical specs would be a good step. Here, given the same specs, you may now choose the dealer that could give you the copier at the least cost.
Indeed, being able to find the best copier leasing company near your location could mean that you would have to do some thorough research, as well as compare not just two or three, but several pieces of equipment. Check out local dealers and try to look for one that could offer you the best price. That way, you would be able to enjoy a good copy machine at a cost that will not break your budget.
If you are in Denver and looking to buy a Copier for your business, you may contact Clear Choice Technical Services in Denver. You can ask about Copier Leasing Services in Denver, Copier rental services in Denver, and Copier Repair in Denver.